Published and Upcoming Books
by Michael J Dangler
Welcome to the books section of my website. Here, you can find titles I've published, as well as information on upcoming books I'm working on.
Published Books:
Upcoming Books:
Liturgical Writing and Ritual Practice - Writing and performing ritual is difficult. This book aims to show how to do it by giving the reader a firm understanding of basic Druidic cosmology and an understanding of our rituals. In progress.

Cultivating the Fire of Piety: Druidic Piety in a Modern Age - This book is based off my work on the ADF Liturgist Guild Study Program, particularly the Liturgy Practicum 1 coursework's journal. Over the time I worked on the journal for this course, I found myself deepening my practice considerably, and I felt that others could benefit from my work in this area. It will be submitted to ADF Publishing for consideration for publication as a commercial book.In progress.

Power Animals that Suck - This book has been in the works for a couple of years and is now in the process of being actually, actively written. In progress.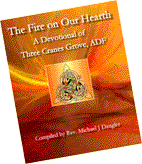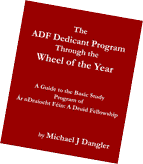 Content © 2003-2006, Michael J Dangler
Updated on 10/31/2006. Site Credits / Email Me!
Basic site design from ADF.org
(Yes, I stole it!)