The Nautes Pillar, or Pillar of the Boatmen



Esus and the Nautes Pillar

While in Paris in November of 2005, I went to the Musée de Cluny to see a god. We went in and found him in the Frigidarium (the Musée de Cluny is built on an old Roman bath house)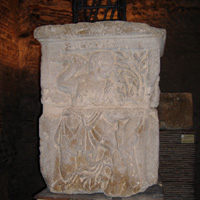 Esus



I was, I admit, in awe. I wandered around the pillar, taking pictures of the other faces.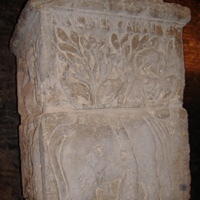 Tarvos Trigaranus,
The bull with three cranes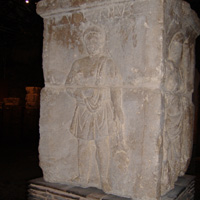 |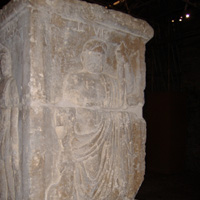 Vulcan | Jupiter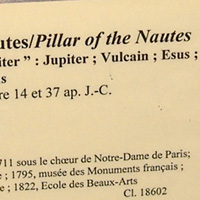 The plaque for the Esus block of the Pillar



I walked around taking video of the entire piece, so I could remember exactly how it went together:


I then went in for some closer pictures of Esus and Tarvos Trigaranus: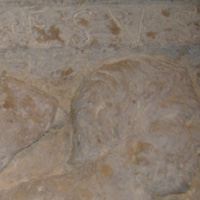 |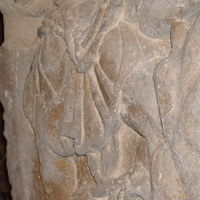 Esus Top | Bottom
|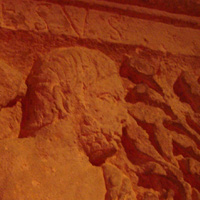 Normal view | Red filter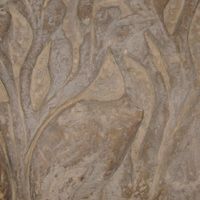 Tarvos top
The Three Cranes



I next wandered over to block four, the only known inscription of the word "Cernunnos":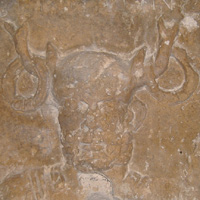 Cernunnos,
Only "ERNVNNO" remains legible.
Note the beard, the torcs, and the antlers on which they hang



Around the corner from Cernunnos was a guy called Smertios, possibly a Hercules sort of guy, and seems vaguely identified with that Roman deity.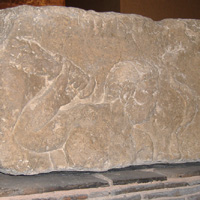 Smertrios
(last part of this name recostructed)



Around the corner again, we find Castor and Pollux: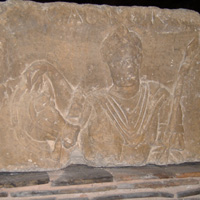 |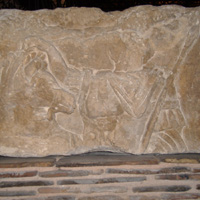 Castor | Pollux



I headed over to block 1, and started snapping pictures of that block, finding with this pair of paired divinities: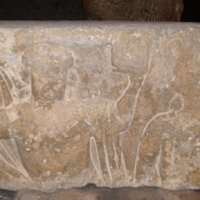 |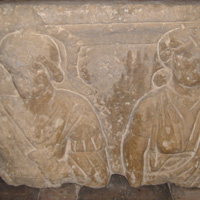 "Venus" and another deity | "Mars" and a female deity



Also on that pillar, were these two: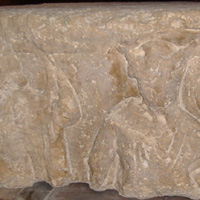 |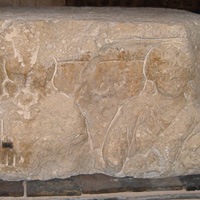 "Mercury" and a female divinity | "Fortuna" and another deity  



Block 2 held the following reliefs: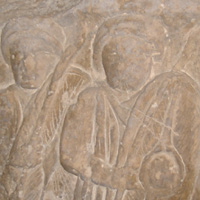 |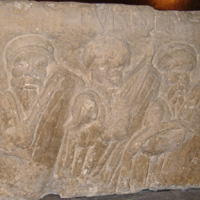 The Nautes (sailors), no inscription | Men in arms, [EURISES] is the inscription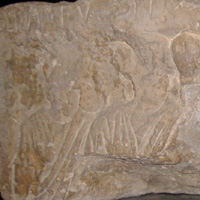 |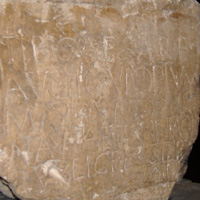 Depicting the ceremony of dedication | The dedication of the Pillar



The dedication reads as follows:

TIB[ERIO] CAESARE
AUG[USTO] IOVI OPTUMO
MAXSUMO
NAUTAE PARISIACI
PUBLICE POSIERU
N[T]

This translates, roughly, as follows:

"[Under the reign of] Tiberius Ceasar Agustus, to Jupiter, the very good, the very great, the sailors of the territory of the Parisii place this [monument] for the people."

My Latin is a bit rusty, but that's close. Anyone want to make a better stab at it than I did?

I also snapped a picture of the explanation they had on the wall: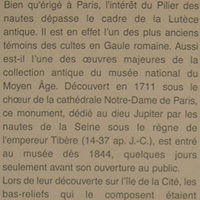 Of course, it's in French



I admit that I stood rooted to the floor for a good amount of this. I did not touch the relief, though I very much wanted to. In fact, there was nothing I wanted more. Meghan asked to snap a photo of me with the pillar, so that everyone could see what the size was. I stand 6'4" tall.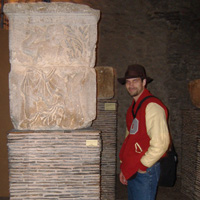 Me and Esus, together at last



Satisfied, more or less, with the experience (I admit I wanted to just stand there a while longer, but we had a plane to catch), we headed out.

Newest stuff:
A word from the Encyclopedia of Religions

My main (academic) page on Esus

Content © 2003-2006, Michael J Dangler
Updated on 02/17/2018. Site Credits / Email Me!
Basic site design from ADF.org
(Yes, I stole it!)